Sinclair Hille team selected for the Glenn Korff School of Music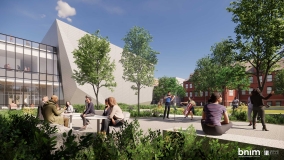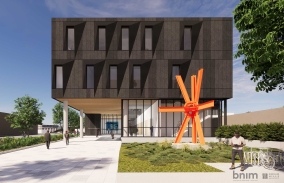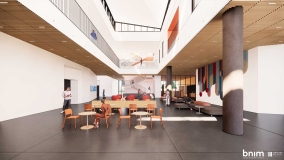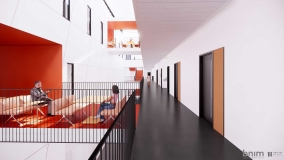 Sinclair Hille team selected for the Glenn Korff School of Music
Sinclair Hille with BNIM, Morrissey Engineering, Inc., Kirkegaard Architectural Acoustics, Structural Design Group, Olsson, Confluence - Landscape Architecture and Schuler Shook were selected for design and construction for the new University of Nebraska - Lincoln (UNL) Glenn Korff School of Music. The $75 million project will revitalize the southwest corner of the UNL's City Campus. The new building will span across the two parking lots west of the current Westbrook Music building, at the corner of 10th and Q streets.
The new Glenn Korff School of Music will provide new state-of-the-art facilities which will be a mix of old and new construction. Renovations will begin in the southwest wing of the current Westbrook building connecting to approximately 75,000 square feet of new construction. Some of the new features include a 300-seat recital hall, rehearsal halls, a recording studio and will add additional green space attached to the arts quad connecting Architecture Hall, Sheldon Museum, Woods Art Building, Kimball Hall, and the Glenn Korff School of Music. The new green space will provide opportunities to host outdoor music and dance events.
The project is scheduled for completion in spring 2025.