Sinclair Hille Promotes Prochnow and Bettinger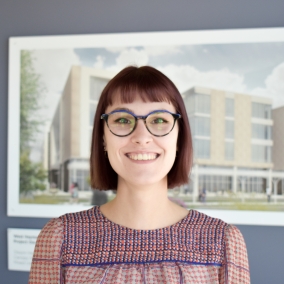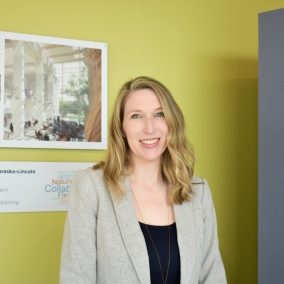 Sinclair Hille Promotes Prochnow and Bettinger
Sinclair Hille Architects, celebrating 40 years of practice in architecture, is pleased to announce the promotion of team members Danielle Prochnow and Abbey Bettinger to Associates in the firm. Danielle joined Sinclair Hille in 2019 with 16 years of project experience and quickly became an important member of the Design Development and Construction Documentation team. Danielle earned her Bachelor of Architecture from the University of Southern California and her experience with the firm includes projects in hospitality, housing, retail, education, and community non-profits. Danielle has a special talent for solving complex problems and enjoys collaborating with others to create unique and comprehensive design solutions.
Abbey Bettinger joined Sinclair Hille in 2020 and is an essential member of the firms Interior Architecture team. Abbey is a Lincoln native and graduated from the University of Nebraska-Lincoln with a Bachelors of Science in Design: Interior Design. She is recognized by the National Council of Interior Design Qualification (NCIDQ) as a Certified Interior Design professional. Her experience includes high-end residential, commercial, and higher education spaces. Abbey believes that Interior Design has the perfect balance of problem solving and creativity, and she enjoys the artistic process of putting together materials with different patterns, colors, and textures.
Abbey continues to leave an impact on our community by using her creative spark to serve others. Abbey recently donated masks for Covid19 relief to the Friendship Home and donated artwork to the LUX Center to help raise money for the Malone Center and Lincoln's Black Lives Matter Initiative.
Sinclair Hille Architects congratulates both Danielle Prochnow and Abbey Bettinger on their accomplishments. We are grateful for their hard work and commitment to serving our community. Learn more about Danielle and Abbey at sinclairhille.com or reach them via email at dprochnow@sinclairhille.com and abettinger@sinclairhille.com.