SHA Architectural Intern presents at AIA Nebraska Conference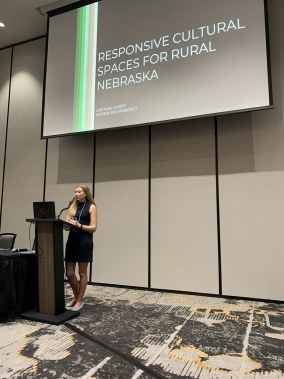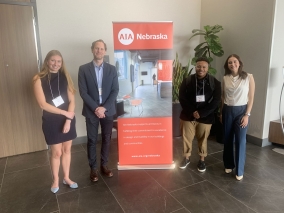 SHA Architectural Intern presents at AIA Nebraska Conference
Caroline Goertz, Architecture Intern at Sinclair Hille, was selected to present her thesis on Responsive Cultural Spaces for Rural Nebraska at the Nebraska AIA convention. Her research included studying rural communities in Nebraska and how they are underserved in terms of cultural and recreational spaces that meet their needs.

"Architecture that is responsive to time, changing conditions, and shifting resource availability would provide rural communities with flexible cultural spaces that do not sacrifice any of the program variety found in urban communities." says, Goertz. "My goal over the course of this research has been to design a building 'system' that could be deployed in many communities, and be adaptable to each town using found objects, locally sourced materials, and skilled or unskilled labor." Caroline's process included taking inventory of the skills and materials across Nebraska and interviewing community members on their needs and resources.

Caroline graduates from the University of Nebraska-Lincoln College of Architecture in May 2023 with a Masters in Architecture. After graduation she will be an Architectural Associate with our firm.