SCC Milford Construction Technologies Center Schematic Work Session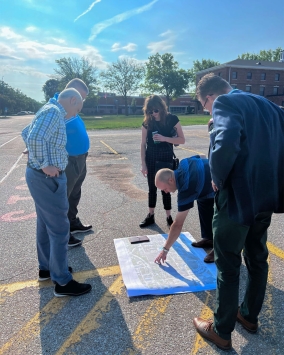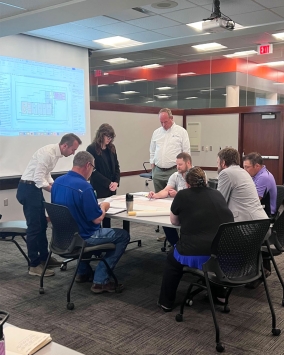 SCC Milford Construction Technologies Center Schematic Work Session
The Construction Technologies Center (CTC) on the Southeast Community College (SCC) Milford Campus building will consist of a new 70,000 gross square foot building designed with the flexibility to meet the evolving needs of SCC's Construction Technology programs. The new building is envisioned as a two-story structure located in the north quadrant of the Milford campus near the main campus entrance off U.S. Highway 6.

The CTC will provide program-specific instructional spaces focused on classrooms, class labs, and student/faculty collaboration in support of Diploma, Certificate and Associate of Applied Science (A.A.S.) Degree programs. Class Labs provide hands-on learning to develop skills necessary for the workforce and are a critical piece of the instructional curriculum.

Labs will include large pieces of equipment related to heating, cooling, refrigeration, plumbing, carpentry, masonry, and concrete. Students will receive direct hands-on instruction on a wide range of skills with content lectures and instructor demonstrations, followed by student-performed projects.

Expected completion in May 2025.