Richard Toren Retires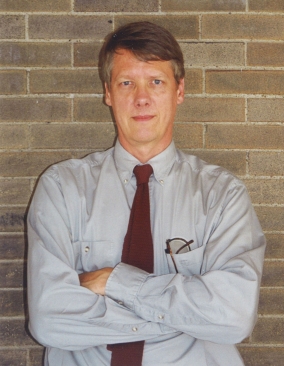 Richard Toren Retires
After a career spanning five different decades, Richard Toren officially transitioned to a well-earned retirement on January 1, 2021. Richard's first job in the architecture and construction industry was in 1971 working as a construction laborer on the renovation of UNL's Nebraska Hall. He then attended University of Nebraska- Lincoln College of Architecture and the Architectural Association in London where he graduated with degrees in 1975 and 1977, respectively.
Richard attained his professional license in 1984 and joined Sinclair Hille Architects on February 29, 1988-- a Lead Day Year! The official count is nearly 33 years, but Richard likes to jokingly say that it might also be considered eight years.
No matter how you measure his time, there is little debate that Richard possesses wisdom and expertise that will be greatly missed by his peers and clients. Richard primarily served as Project Architect with leadership roles in the areas of architectural design, construction documents and specifications, and construction administration.
Richard's career covered an exceptionally diverse range of project types including government facilities, university buildings, athletic facilities, K-12 schools, residence halls, utility buildings, and lab and classroom facilities.
Richard has an especially remarkable impact on Lincoln's architectural environment. Over his 41-year long career, he served as Project Architect for over $400m worth of construction and renovation work for public buildings including the City of Lincoln, Lancaster County and Lincoln Public Schools. His attention to detail and technical knowledge was also instrumental to successful education projects on the campuses of UNL, UNK, UNMC, Nebraska Wesleyan University, Creighton University and Wayne State College.
Richard volunteered his time with service on the Lincoln Folsom's Children's Zoo Board of Directors, City of Lincoln Community Block Grant Task Force, and as a visiting critic for the University of Nebraska-Lincoln College of Architecture.
Richard looks forward to reading, more espresso and traveling with his wife Sara to see their two children and four grandchildren on a regular basis.
Retirement Q&A with Richard Toren
While it is challenging to summarize over 40 years in four answers, we asked Richard to share some of his thoughts on the following topics:
1. Your career spans over five decades, when you reflect on this time span, what stands out to you as some of the more dramatic changes in the profession?
When I started in Architecture it was kind of at the end of the white shirt and tie drafting room era. It was also the pre-computer era, so everything was hand drafted and specifications were types. At a firm I worked at in Colorado we were excited to get a programmable calculator so that we could do structural design by data input and not hand calculation and hand drawn beam diagrams. And then we even got a 'fax' machine that printed crude images on a spinning sheet of paper! So, the obvious answer is the use of computers--and the change in work attire :) !
2. What were a couple of the more rewarding aspects of this crazy profession you chose?
I was very fortunate in that I worked with a lot of good people, good architects and engineers, and good contractors on a lot of very interesting and major projects. One gets a great feeling of pride to see a well-constructed project when it's completed. You tend to forget the headaches of the process.
3. What do you love about architecture?
I have always liked buildings. As a kid I had a large set of American Bricks-- a Lego predecessor-- and Lincoln Logs. And my parents built 2 new houses while I was growing up, so we lived a large part in areas where construction was going on.
4. What are your plans for enjoying a well-earned retirement?
I have not got that all figured out. I would have said travel but that does not seem possible right now. Hopefully, we will get to see our two children and four grandchildren on a regular basis soon. For now, it is a lot of espresso, reading, and working Sudoku and Cryptoquote puzzles.