Concordia University Nebraska featured during Sinclair Hille project exchange day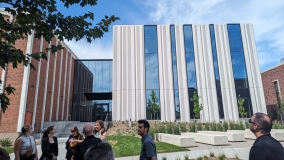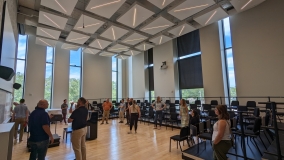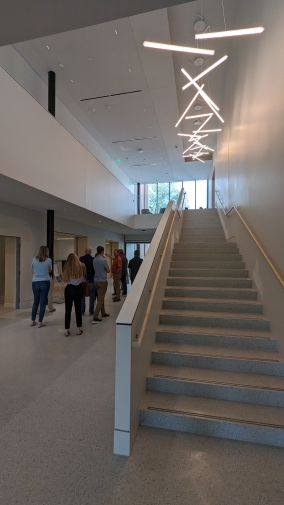 Concordia University Nebraska featured during Sinclair Hille project exchange day
The Sinclair Hille project exchange day included a tour of the newly completed Borland Center for Music and Theatre on the Concordia University's Nebraska campus. The afternoon offered an opportunity for the Sinclair Hille staff to witness the evolution of design concepts into a tangible, impactful project.
"Our favorite thing is seeing our projects evolve from a sketch to the finished product," expressed one of our architects. "Project exchange tours like these are invaluable for our internal office collaboration. They allow us to exchange design concepts, expertise, and resources, fostering an environment of innovation and creativity in all our projects."
The Concordia Music Center's new addition was a focal point of the tour, offering insights into the intricate design process and the collaborative efforts that made it a reality. SHA staff marveled at the state-of-the-art facilities and the thoughtful integration of design elements, highlighting the commitment to creating spaces that enhance the campus experience.
The event served as a platform for showcasing not only the completed project but also the collaborative spirit that drives the university's commitment to excellence. The exchange of ideas and resources between different departments was evident, showcasing the interdisciplinary approach that has become a hallmark of Concordia University.
Project Exchange Day was not just an opportunity to celebrate completed projects but also a reminder of the continuous pursuit of excellence and innovation. Sinclair Hille staff expressed gratitude for the chance to gain a deeper understanding of the cross-disciplinary collaboration in achieving successful outcomes.