BraveBe Child Advocacy Center Ribbon Cutting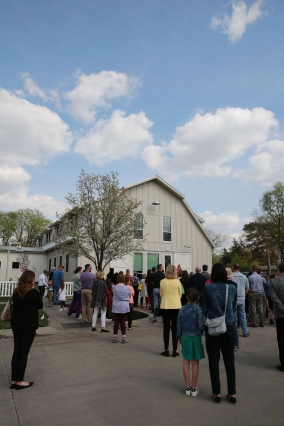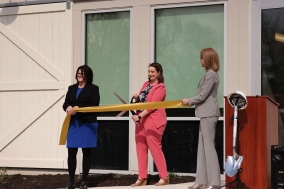 BraveBe Child Advocacy Center Ribbon Cutting
On April, 26, 2023 BraveBe Child Advocacy Center hosted a ribbon cutting to celebrate the opening of their addition to the facility, the Barn.
The barn includes, additional office and training space for BraveBe advocates, medical team, project coordinators, child interviewers and has co-located with the Lincoln Police Department Special Victims Unit. The lower level of the barn includes a gym, bathroom and shower facilites and additional training conference room area for the Training and Prevention Team. The connection between building components is seamless as the barn is an extension of the main circulation spine of the original building.
As part of the 2023 barn expansion, a renovation was completed on the original farmhouse to expand the medical services area, additional counseling space and a Foster Care Closet which provides a temporary shelter including a comfortable space to relax, bathrooms and showers, a kitchen and a closet full of clothing and essentials needed for children who are waiting to be united with their foster family.
The Lincoln Mayor was present to provide words of thanks to BraveBe staff for their important work to support the Lincoln Community. BraveBe Child Advocacy Center is a non-profit organization providing a safe, child friendly location for conducting forensic interviews and medical evaluations for abused children in Southeast Nebraska. The program has established itself as an organization that can and does make a difference for children and families in our community.They respect the courage it takes for a child to come forward to get help.
Tours were given of the entire facility and luminaries were lit to represent the amount of lives they have touched the past year.
To learn more about BraveBe and their mission go to Bravebe.org.