2Twenty2 Antelope Valley apartments coming Spring of 2024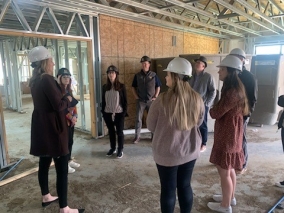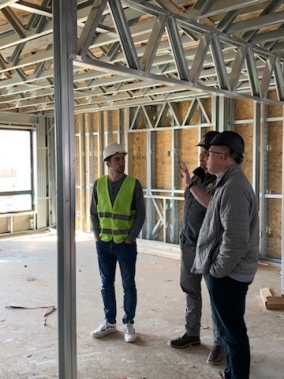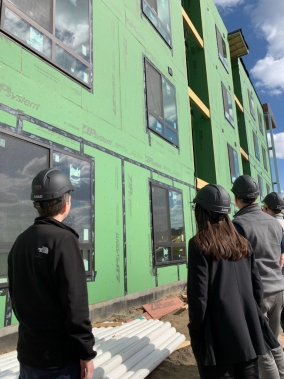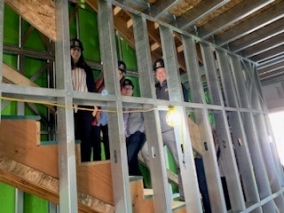 2Twenty2 Antelope Valley apartments coming Spring of 2024
The Sinclair Hille staff toured the site of the "2Twenty2" Apartments located in the Antelope Valley on the northeast block of 22nd and P Streets in Lincoln. The tour was part of the staff bi-weekly Project Exchange. Every other Thursday, staff members share experiences and best practices on projects they are currently working on. Danielle Prochnow, Sinclair Hille Architecture Associate, shared her experiences and prograss on the construction on location.
2Twenty2 Antelope Valley Apartments will provide an urban lifestyle near the vibrant Antelope Creek just east of Downtown Lincoln. Within walking distance to the University of Nebraska - Lincoln and the developing Telegraph District, the complex will provide 152 units from studios to two-bedroom apartments.
The design of this two-building complex will frame a centralized courtyard area featuring a private swimming pool and other amenities offered only to residents. To provide an inclusive environment within this developing and diverse neighborhood, the apartments will offer dedicated affordable housing units. Bringing a modern aesthetic, the exterior incorporates the surrounding landscape by using natural accents and warm tones.
The project is coming along nicely. Projected completion in the Spring of 2024.